| | | | | | |
| --- | --- | --- | --- | --- | --- |
| Grand Case | Restaurants | Hotels | Other businesses | Photos | St Martin Map |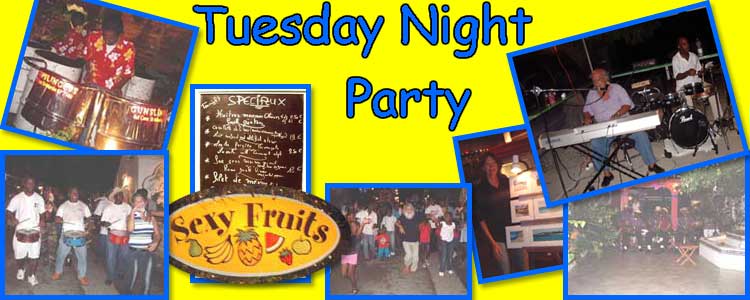 First, a map to show you where to park
and some hints on where to dine!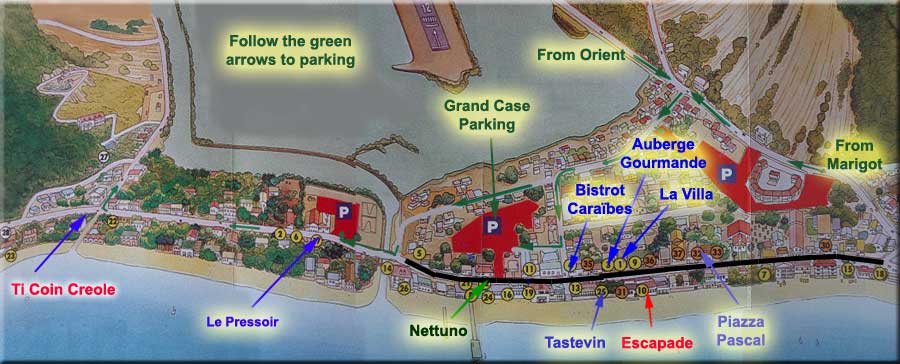 Harmony Nights run every Tuesday night from 15 January until April?? You could try the official website, but it doesn't say either. In fact, this year it says nothing. Welcome to the Caribbean. It will probably end when they run out of sponsor's money. Note that the black portion of Grand Case Boulevard is closed to traffic during the evening. Follow the green arrows to get to the free parking.
Triangle (left) played next to Blue Martini Bistro. Eduardo Filho (right) is at the keyboards near Spicy. The photos will enlarge, if clicked. Use your back button to return.
The Gunslingers steel drum band played in the courtyard in the center of Grand Case.
This band of young drummers were spectators in the photo above (left) but soon started down the street, attracting a following in front of California Restaurant.
The Boys, previously part of Tanny and the Boys, were in the courtyard at Tastevin. Drummers paraded the entire length of the pedestrian zone.
Drumming leads to drinking and dancing.

Can you get a passion fruit cocktail at Sexy Fruits? Who knows, but you could get many things as artist's tables lined the street and all the shops stayed open late.

The bands below certainly had some people excited.